I travel the world to bring you the best skin care  products to achieve Results.
Using all Natural Skincare Lines to achieve the best results. Products that are safe for even the most sensitive skin and going to get results. I am offering a full range for all skin types and Budgets.
Le Vie Skincare was created by Master Esthetician Leslie Morand.
Leslie has been around the Skin care industry since she was a young child.  As a young adolescent she suffered from Acne and used every over the counter and department store product out there. Some would make the skin worse and were extremely irritating. Due to many life's journeys she studied and got her licenses in 1998. One of her first assignments was to do product ingredient research. Do to the astonishing research and findings of toxic ingredients that harm the skin. It led her to the path of creating her own skin care line.
In 2008 Leslie studied in the North of France were she did an internship at a leading Skin care laboratory. She then hired a lab in the United States with Chemists to custom blend High Active, 100% Natural and Non Toxic Ingredients to get her clients the best results. Combining Nature and Science to achieve balance for every sensitivity and skin type. Leslie has made it her life mission to help others achieve their skin care goals.  Le Vie Skincare products range Anti- aging, acne, sensitive to combination skin types.
Drug- Free Solutions
Cruelty-Free
Thorough Testing
High Active Ingredients
No unwanted Ingredients
Paraben Free
Mineral Oil and Lanolin Free
Propylene Glycol Free
Sodium Lauryl or Laureth Sulfates Free
Toluene and Talc Free
Solvent Alcohol Free
All products can be purchased Online Store:      squareup.com/market/le-vie-skincare 
DECLEOR, PARIS
One of the lines I have worked with for 14 years is Decleor, Paris. Which uses Science and nature to create a result oriented Skincare line.
Decleor is an Aromatherapy and phytotherapy natural skincare, beauty treatments and cosmetics based on essential oils and plant extracts manufactured in Paris.
The DECLÉOR story started 35 years ago through the application of both passion and energy.
At that time it was known as CLEOR (The Clé en Or or Golden Key that opens the Temple of Beauty), and its philosophy was "Be more than skin-deep" and each initiative was designed for the well being of the body, the skin and the spirit, an astonishingly holistic and cutting-edge approach.
This fabulous adventure was started by a passionate and bold team consisting of a beautician, a doctor, a shiatsu teacher and a fantastic aromatherapist and physiotherapist, the latter being a pioneer in her field.
Their holistic approach to the Skin, Body and their expertise in energy points prompted the line.
When combined, Essential Oils work in synergy to naturally create new properties. This discovery lies at the heart of our AROMESSENCE™ products and is also the basis for all of the creams, balms and lotions in our various ranges.
These products combine the best of essential oils using the latest research on active ingredients

 Using the latest Non Invasive Technology to have your skin looking its Best! Specializing in Anti Aging or Acne Facials
Our goal is to achieve results using natural therapeutically based skincare products and Facial Treatments. Self care is very important these days.
Feeling a little stressed? Worried it is showing up on your face? Kiss Problem Skin away. Let me help you relax by walking you through a European facial experience in our Skin care Boutique.
The lights are dimmed, the candles are burning, and soft music is playing in the background.  Are you feeling relaxed yet?
As you lay down on the table you'll notice the bed is warmed and soft.  You may also be pleasantly surprised to receive a back massage with essential oils first, which is something the French taught me years ago.  This calms your mind, body and spirit.
After your relaxing massage, we talk about your skin care needs so a customized treatment can be designed for you. Because you are a natural beauty, we will only use natural, plant-based products from Decleor Paris and Le Vie Skincare 100%  Natural and Non Toxic Skin Care products on your skin.
We begin with skin cleansing, followed by exfoliation using several different options depending on your skin type.  Now that your skin is squeaky clean, we apply an exfoliating product to remove the dead skin.  A steam treatment follows to pull toxins out of the skin and apply some much-needed moisture after exfoliation.
If needed, we'll then do some extractions.  You can relax knowing that I've had special training and years of experience with extractions and will leave your skin in beautiful condition.
Have you ever had a facial massage?  If not, you are in for a treat.
Facial Treatments 
Le Vie Skincare Signature Facials
Each European Facial is designed to be customized for each client's specific needs to get you the best results.
This facial is a result of Leslie's travels and training in Europe and many years of experience.
All European facials include Deep Cleansing, exfoliation, and Steam extractions if needed, relaxing face and declotte massage, customized mask and receive hand and foot massage.
All the Facials are geared to have you looking your best and create a relaxing experience from your daily stresses.
60 Minutes $95 to $150
90 Minutes $150
______________________________________________________________________________________________________________________________________
Men's Facial
Specifically designed for men to clean, renew and decrease skin's irritation from shaving. To relax and rejuvenate from the daily stresses. For best results, please shave before treatment.
30 minutes $59
60 Minutes $95
______________________________________________________________________________________________________________________________________
                                   Teen Facial
Promotes clear, healthy, radiant skin.  Also includes Home care education and habits to help achieve the best results going through adolescence.
For clients ages 18 and under
30 Minutes $49
60 Minutes $85
60 Minutes includes Peel  $145
---
Acne Deep Cleansing Facial Treatment
Specialty created to target acne breakouts, black heads and white heads. Includes Deep pore cleansing, surface exfoliation, extractions of impurities. Pressure Point massage to calm the skin and helps in the healing process. Then a mask is applied to regulate the oil and bacteria in the skin.  This facial helps to balance and brighten for a healthier complexion. Also recommended to add on a chemical peel for deeper exfoliation.
Price $95 -$150
________________________________________________________________________________
Oxygen Acne Treatment Clarity
Includes Acne European Deep Cleansing Facial and Intracueticals Oxygen Treatment
Cleansing, Exfoliation, Steam, Extractions, Mask and massage depending on Acne.
Clear, Refine and Calm
Improve the Appearance of:
Blemished Prone, Oily and Acne Skin
Enlarged or Congested Pores
Build up of Keratinization
Red Irritated Skin
Price $150- $200
Time: 60 to 75 minutes
________________________________________________________________________________
 

Sensitive Anti-Redness Rosacea Facial
Specially designed for very sensitive and reactive skin. Soothed, relaxes and calms with a refreshing and decongestant treatment. It helps reconstruct the skin barrier and helps combat blotchiness.  Your complexion is evened out, smoothed and radiant once again. This treatment is also great for Coupe rouse, Eczema and Rosacea skin types.
Price: $95 to $150
Time: 60 minutes
---
Oxygen Facial
Want to look years Younger with out going Under the knife?
This is one of the best Non Invasive Treatments to achieve Instant Results. The Hollywood A- list Treatment. Perfect for any skin type. Great before a Wedding, Event or just want to look your Best!
Visible results:
Hydrates, Calms and Glowing
Lift
Helps with Puffiness around the eye area
Lines are softened
Appearance of the Skin after the Treatment:
Even Skin Tone and Texture
Helps with pigmentation issues
Helps combat Acne and Impurities
The results continue to improve with repeated treatment application.
I have been Studying, Trained and using in my practice for 10 years.
A series of 6 Treatments weekly is recommended for maximum benefits
Price: $150-$200
Packages of 6 Sessions  $800, $1100, $1200 depends on which serum's are used.
Time: 60 to 90 Minutes
Add on Micro Current to give the Ultimate Face Lift $75 (Value of $125)
 ________________________________________________
The Transformation Anti- Aging Facial
Combination of the latest and best Non-Invasive Skin care technologies to achieve the best results to
"Slow down the Aging Process" and Look your best.
Each Facial is customized depending on your skin type. Includes European Relaxing Facial for the mind and spirit, Micro Current to lift the Muscle's and stimulate the collagen process, and Intraceuticals Oxygen Treatment to give your skin a Glow again, Hydrate, lift and minimize lines.
60 minutes $200
90 Minutes $250
Add declotte $285
---
Aroma White Facial
This facial helps to fade and prevent hyper pigmentation by using nontoxic ingredients such
as white mulberry and vitamin C. This is specifically geared for people with freckles and
pigmentation issues. Recommended to add on a Peel for deep Pigmentation concerns.
Price: $150
Time: 60
---
Touch and Go Facial
This Mini facial includes all the essential elements of healthy skincare treatment in a condensed 45 minute session. Cleanse, steam, exfoliate, massage and mask. Impressive results that will help your skin regain its natural glow. Perfect for those with a busy schedule.
Price: $50-$65
Time: 30-45 minute
Chemical Peels
What is a Chemical Peel?
It is a technique which uses a variety of chemical solutions to remove the dead skin cells. By removing the dead skin cells it stimulates the regenerative process.
I offer several different Peels from Lactic which is great for sensitive skin. Flower Peels, Salicylic, and Jessner Peels. Choosing which peels depends on skin type and what results we are going for.
Improvement in minimizing lines,works on pigmentation, improves texture and tone, reduced pore size and Balances oil in the skin. Overall healthier skin. For optimum results a series is recommended.
Add on to Facial :$50 -$75
Peel Per Treatment: $75-$100
Packages:
Series of 3 Peels $200 to $275
Series of 6 Peels $400 to $500
Enzyme Peels
Are made from several different Fruits and flowers to remove the top layers of dead skin. It helps digest clogged pores. Makes extractions easier. The skin feels softer and more refreshed.
Add on to Facial $35 to $45
Micro Current Ultimate Facelift
Pilates for the Face! Instant Lift to the Skin.
Cellectronic-Energie is a unique non invasive facial treatment to Slow Down the Aging Process.
-Lift and Tone Facial Muscles
-Reduces and Softens the appearance of Fine lines and Wrinkles
-Instant Results
It detoxifies, nourishes and tone the skin. The treatment re-balances acne-prone skin, reduces pigment marks, and restores mature skin textures. Outlines of the face are remolded, strengthened and naturally lifted with the action of Cellectronic currents.
Diminishes the appearance of fine lines and wrinkles, improves skin tone and elasticity. Micro current is a low level of electricity that mirrors the body's own natural electrical impulses. These tiny impulses increase
circulation, and stimulate collagen production resulting in visible firming and smoothing of the skin.
Single Session $125
Add to Facial or 02 $85
Packages:
Series of 6 is $600 ( $100 per session)
Series of 10 $900 ($90 per session)
Lash Tint        $25
Brow Tint        $20
Together     $40
Say goodbye to raccoon eyes and hello to this simple treatment with long lasting results. For truly dramatic eyes, have your lashes and brows professionally tinted with a color that suits you perfectly.
First your eyelashes and brows are gently cleansed. Next you select your tint, with color options ranging all the way from blue- black to auburn.
02  Oxygen Treatments

The Hollywood A-list treatment. Perfect for any skin type you will see instant visible results during this cooling, calming, hydrating treatment.
Your skin will look and feel years younger, visibly lifted, toned
and hydrated.
This treatment delivers therapeutic oxygen under hyperbaric pressure to infuse hydrophilic active serum's to the deeper layers of the skin. This application delivers a skin specific blend of
hydrators, essential vitamins, botanical s, antioxidants and amino peptides. The infusion treatments produce a significant improvement in the appearance of skin tone, fine lines, pigmentation issues and wrinkles, while providing an instant visible lift for incomparable immediate results. These results continue to improve with repeated treatment application. I have been doing the Oxygen Facial Treatments since 2006.
(A series of six treatments is recommended for maximum benefits)
 
Oxygen The magic of a Intraceuticals Oxygen Facial is the synergy between the Oxygen machine and the Intraceutical serums that are used. We have four serums to chose from. Rejuvenate which has hyaluronic
acid, vitamins and anti oxidants. Atoxelene has peptides to erase fine lines, Opulence has hyaluronic acid, vitamins and alpha arbeutin for pigmentation.
---
02 Rejuvenation Infusion
Delivers intense hydration and a visible improvement in skin tone, volume, wrinkle and line smoothing and also balanced hydration to promote skin recovery.
Revive Replenish and Protect
Single Glow Session $150 to $225
Add Atoxelene for " Wrinkle Minimizer" $50
$200 a Treatment
Series of six $1100

---
02 Atoxelene Infusion
Peptide based spot treatment for localized treatment for localized treatment of fine lines and wrinkles. Great around eye area. To give you a little pick me up before an important event.
Single Session $75
Add on to facial $50
Series of six $400

---
02 Opulence Infusion          
Skin Lightening Treatment
High dose of Vitamin c and skin lightening botanical s for instant skin brightening along with Oxygen. Evens out hyper pigmentation and uneven skin tone. Great for sun damaged skin.  This Oxygen infusion safely and naturally treats the Skin with out toxic chemicals.
Single Session $225
Series of six $1275
Oxygen Acne Treatment Clarity
Includes Acne European Deep Cleansing Facial and Intraceuticals Oxygen Treatment
Cleansing, Exfoliation, Steam, Extractions, Mask and massage depending on Acne.
Clear, Refine and Calm
Improve the Appearance of:
Blemished Prone, Oily and Acne Skin
Enlarged or Congested Pores
Build up of Keratinization
Red Irritated Skin
Price $150- $200
Time: 60 to 75 minutes
Oxygen   Aroma Inhalation Therapy
Feeling tired, overworked and stressed.  This is a great treatment to add on to any facial. By inhaling the Hyperbaric Oxygen along with different Aroma water you will feel energized and rejuvenated. This is a great pick me up after having a late night out or traveling.
Aroma waters to choose from:
Chamomile, Eucalyptus, Peppermint and Lavender
Single Session $35
Add on to any service $25
Bio
Let's face it, when your skin doesn't look good, you can't very well put your best face forward. It is true for teenagers and it is true for baby boomers.
As a teenager I suffered from acne, and after spending a lot of time and money at the dermatologist's office I discovered an Aesthetician who changed my life.  She put me on a skincare program, including regular facials, and I used my baby sitting money to receive my treatments.  It made a huge improvement in my skin ever since, and it is my mission to help other people bring out their natural beauty.
I was probably one of the only 13 on a skin care regime.
In fact, I continue to be on the cutting edge of face care technologies that don't involve cutting the face.  (Hey, I'm not against plastic surgery – I worked closely with a local plastic surgeon – but why go through it if you don't have to?
Most recently I was at an Institute in St.Malo, France to learn more about holistic philosophies and modalities in skincare, and I was the first to bring  Two exclusive Non-Invasive Treatments from Australia and France to the Seattle area. If your favorite celebrity talks about an Anti-aging Treatment, chances are I know all about it and can tell you if it is right for you.
It has been over 16 years since I got first became involved in the skincare industry, and I have international and local training and certification.  The business of being beautiful is a serious one, and I want to have the best information, products, and services to help you be the best you can be. My mother didn't have her first facial until she was 50, and she quickly understood why I had been having facials since a teenager.  Whether you are a teen or the grandmother of a teen, I can give you the same relaxing, rejuvenating experience and leave you feeling fresher, younger, and the best version of yourself. My clients have been with me for years, and I enjoy creating custom skincare programs for them and seeing amazing results. Making other people beautiful and feeling Good is a wonderful thing!
WHY LESLIE MORAND?
My clients have been with me for years for very good reason – I take the business of beauty seriously.  Whether I'm researching a new skincare product or flying to France to learn new techniques, I'm always on the cutting edge.  Which means you get the very best every time we meet and with every product you use in between sessions.  I believe everyone can have healthy, radiant skin.
HOW TO MAKE A DIFFERENCE
Take advantage of the tools that celebrities use to stay looking young.  Combine nontoxic, noninvasive treatments like Non Invasive Facelift micro current / Face muscle toning with Intraceuticals Oxygen facials, LED  for amazing results.  Your favorite celebrities are doing it – why shouldn't you?
Aroma Body Programmes
Longing for a moment of pure relaxation?
All body treatments are a great addition to any facial!
Back Facial
A back facial is a skin treatment which is formulated specifically for the back.
To cleanse, exfoliate and extract any impurities along with customized mask to purify and calm.
$85
Add on to Facial $75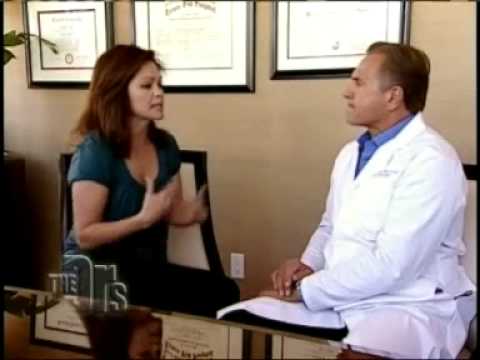 This is a great article on Maddona getting Oxygen Facials.
http://www.dailymail.co.uk/tvshowbiz/article-2179421/Madonna-spotted-travelling-age-prevention-machine.html
Opulence Range
High dose of Vitamin C and Alpha Arbutin to even out skin tone.
NEW OPULENCE BRIGHTENING CLEANSER                               $58
A gentle, purifying cream based cleanser designed to effectively lift away impurities and dead cells to help reduce the appearance of surface pigmentation and leave skin clean and bright more info

NEW OPULENCE HYDRATION GEL                                       $88
A lightweight, non-greasy, moisture-rich gel for all skin types to actively counteract skin dehydration and brighten uneven skin tone. Contains non toxic ingredients as high concentrations of Vitamin C and Alpha Arbutin. There are delivered to the deeper layers of skin.  Anti inflammatory and melanin inhibiting benefits to the skin…

NEW OPULENCE MOISTURE BRIGHTENING CREAM
                      $88
A light, nutrient rich cream with essential oils and antioxidants and botanical brightening ingredients to restore moisture, help fight free radical activity, balanace uneven skin pigmentation and visibly reduce signs of ageing.
Contains the Vitamin C and alpha arbutin along with Hylaronic acid. This is a potent cream that has a combination of low and high molecular weight Hylaronic acid.
NEW OPULENCE BRIGHTENING     WAND                                 $88
A concentrated brightening complex to specifically target areas of the skin with uneven skin tone/pigmentation and to smooth fine lines and wrinkles in a portable, take anywhere, anytime pen…
Rejuvenate Range
REJUVENATE CLEANSING GEL                                                 $38

A lightweight gel cleanser
to thoroughly cleanse the skin of all impurities and prime to obtain maximum benefits of Intraceuticals serum infusions and nourishes.

REJUVENATE CONTOUR EYE GEL                                            $128
"One of my favorite eye products I have worked with. The results are amazing…"
An ultra concentrated gel to actively hydrate and combat free radicals and visibly reduce fine lines and wrinkles around the delicate eye area.
Ingredients are Hyaluronic Acid, Vitamins A, E, C and Japanese Green Tea.
REJUVENATE HYDRATION GEL                                             $88

A lightweight, non-greasy, moisture-rich gel for all skin types to actively counteract skin dehydration and create an invisible barrier against moisture loss.  Helps to firm and tighten the skin. Promotes natural collagen and elastin production.  Neutralize free radicals, so the skin does not have the dull look….

REJUVENATE MOISTURE BINDING CREAM         $88
A light, nutrient rich cream with essential oils and antioxidants to restore moisture, help fight free radicals and visibly reduce the signs of ageing.  This cream helps to have radiant and more luminous skin….
ATOXELENE LINE WAND                 $88
"Wrinkle Eraser Pen"
A concentrated skin smoothing complex that targets expression lines and wrinkles without pain or injections in a portable, take anywhere, anytime, container.  Main ingredient is Argireline which is a peptide that helps to reduce the effect of fine lines and wrinkles caused by facial muscle contractions.
Recommend application is twice daily to a clean skin.
Atoxelene is a safe and effective to Botox that targets the same wrinkle formation mechanism in a different way.
Topical alternative to Botox that is safe and requires no needles
.
Great quick fix for the overworked or late night revelers.
Atoxelene has an accumlative effect and reduces the depth of expression wrinkles especialy the forehead and arround the eyes.
REJUVENATE COURSE
Consecutive Intraceuticals Infusions™ will show significantly better results and Intraceuticals products between treatments are essential to maximise benefits.